Don't Wrestle
With Your HVAC
For nearly fifteen years, our team has been dedicated to providing exceptional service to the people of Austin, Texas, and beyond.  Contact us today, and let us begin this exciting journey together!
We Are Here To Assist You
Welcome to Oasis Services LLC, your trusted HVAC experts serving the Austin area. At Oasis Services, we understand the importance of a comfortable and energy-efficient environment for your home or business. With years of experience, our skilled technicians are dedicated to providing top-notch heating, ventilation, and air conditioning services tailored to meet your unique needs. Whether you require installation, maintenance, or repair services, we strive to deliver exceptional quality workmanship and reliable solutions that will keep you cool in the scorching summers and cozy during the chilly winters. 
Experience the oasis of comfort with Oasis Services LLC – where your satisfaction is our priority.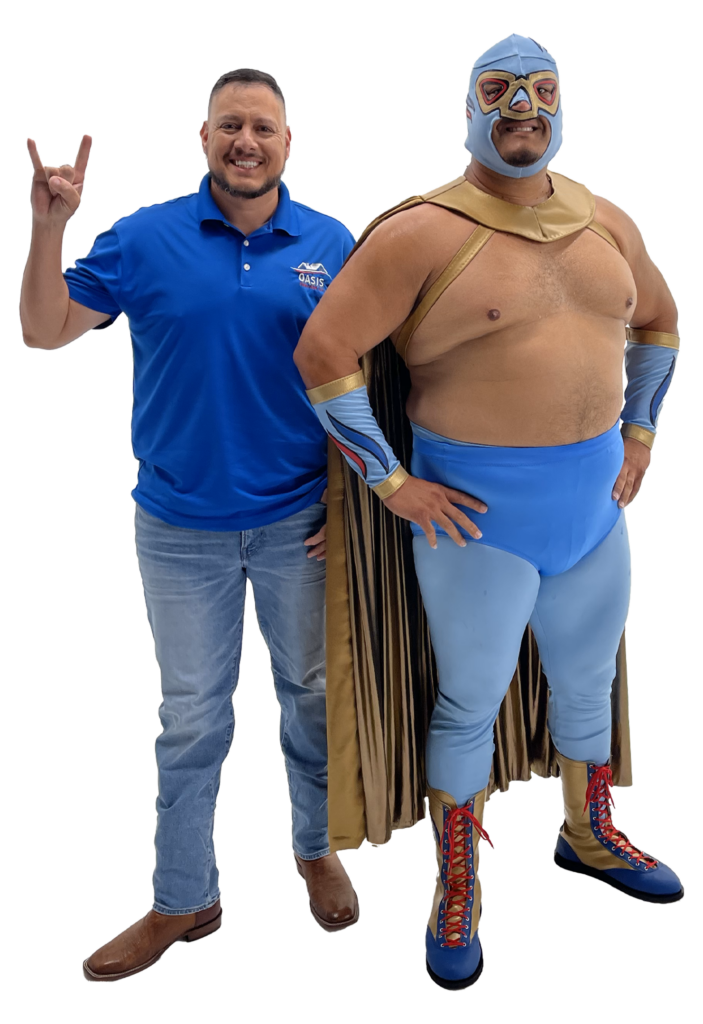 Better Business Bureau Rating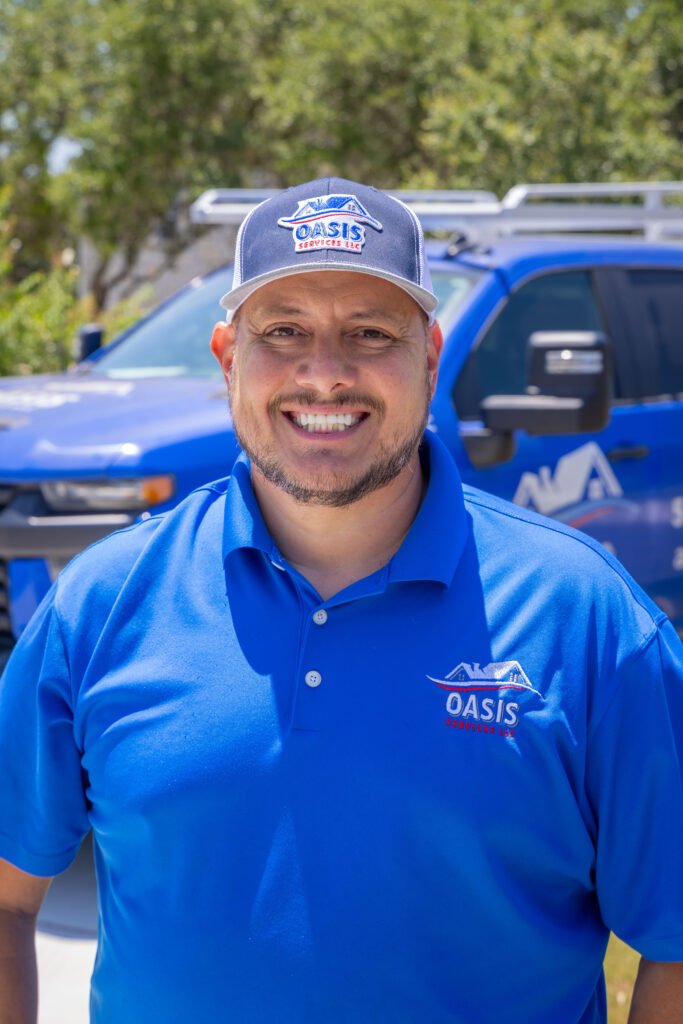 Hi, my name is Richard. I'm the proud owner of Oasis Services, LLC. Oasis Services has been serving the Austin and surrounding areas since 2010. We focus on both residential and commercial and there's no job too big or too small for us. Here at Oasis Services, we focus on customer satisfaction. If something is not up to par, we will make it right! 
Oasis was very quick to respond when my unit went down this summer. They were able to inspect the unit and make repair suggestions very quickly. Their pricing is also far more competitive than others, including Goettl and Radiant. The staff was courteous and efficient.
We recently had an urgent (and completely unexpected!) air conditioning issue, and Oasis Services, LLC truly came to the rescue! Within 24 hours of me reaching out to them, their team promptly installed our brand new HVAC system, just in time for the scorching 100-degree weather. I was amazed by their smooth and speedy resolution. The technicians showed exceptional professionalism and went above and beyond to address our urgent needs. The new HVAC system they installed not only solved our immediate problem but also offers energy efficiency and advanced technology far more than I was expecting. Their top-notch service and their ability to deliver amazingly quick results make them a company I highly recommend to anyone in need of reliable air conditioning solutions. Thank you, Oasis Services, LLC, for keeping us cool!
Lightning hit my house and took out my AC. I messaged Richard and Denise and they responded while on vacation and sent someone out the next day. The technicians Ken and Jose were very thorough and had my AC blowing cold air again the same day. Now that's dedication and top notch customer service. Thank you.
John Rodriguez
2023-05-26
Approximately 24 hours ago we noticed our air condition was busted. At 8 o'clock this morning I contacted Oasis Services LLC . By 10:30…. Yes Ten Thirty AM (can't say they will always be that fast, the dog days of Summer are upon us but definitely Quick) we were raising the temperature because it was getting a little too chilly in the house. Richard Benavides and his team don't play around. FAST, efficient and the price was on point.  🌟🌟🌟🌟🌟
The guys who serviced my AC units were very nice. They took the time to explain all that was wrong with my units and what was repaired. They also installed and helped me setup my thermostats and made sure everything was working properly before leaving.
I've used Oasis Services twice now. Once when our AC quit working and once when our heating quit. On both occasions they responded very quickly. Their team was extremely polite and professional and were able to diagnose and correct the issues quickly. The communication was excellent and I was always informed of the timeline for technician arrival and status of repairs. The pricing was fair and honest. They are a great company that I will continue to use.
Matthew Pearson
2023-01-21
The response from Oasis Services was amazing. Two days after requesting a total system replacement, Oasis showed up on time, as expected and finished ahead of schedule. The crew was courteous, clean and efficient.
Kim Gambertoglio
2023-01-04
Richard and his team are truly the best of the best in their industry. Not only are they professional, reliable, punctual and customer service driven but their quality of work is truly unmatched. We had a home emergency over the Christmas holiday and even with it being a holiday, Richard and the Oasis team were promptly there within the hour. My family and I will be using Oasis Services moving forward, no question!
Marta Gutierrez
2022-09-04
Oasis Services LLC is 100% about putting people first. My brother referred me to Richard because he was extremely pleased with the work they did for him. I was desperate to get AC going for my elderly mom and pets. Richard went above and beyond regarding communication, educating me on pricing/units, and installation. His pricing is more than fair when compared to other companies. Richard and his technicians arrived on time and worked late to ensure that we would not go a third day without ac. Everyone was friendly and professional. I would highly recommend Oasis to all my family and friends. Mom and I are grateful to Richard and his team. It is rare to find a company that is about true customer care versus making a large profit.
Schedule Your Appointment
At Oasis Services, we want to make sure that you are comfortable in your own home even during the toughest of summers. Let us take care of all your HVAC needs so that you can rest easy knowing that your unit will function efficiently and reliably. Whether it's an upgrade to a brand-new HVAC system or simply replacing or repairing an aging unit, we've got you covered. Our team of professionals will deliver exceptional service and installation, ensuring that your system runs flawlessly and saves you money. With our commitment to quality and affordability, you can be confident in choosing us. Call us now and take the first step towards an oasis of cool comfort.